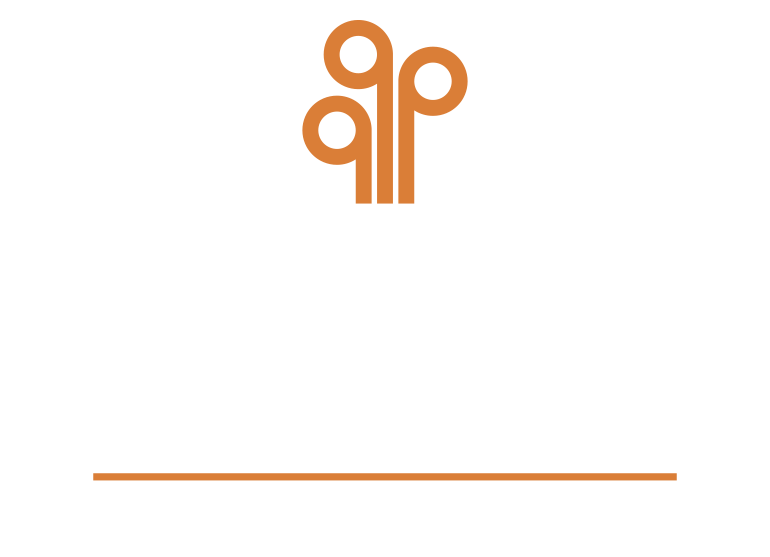 SaaS Software Suite for Workforce Management
Increase productivity and visibility of your farm personnel with real-time information
Optimize across the board the operational management of Human Resources, controlling key processes such as Identification, Access, Attendance, Shifts, Activities, Productivity, Tracking, Hiring and Payroll for all your employees and focus on field workers through mobile applications and sophisticated personnel control technologies.
Get to know all the MODULES of this suite:
Control the pedestrian or vehicular access of your employees to the different branches, managing transfers by contractor and identifying incidents and alerts.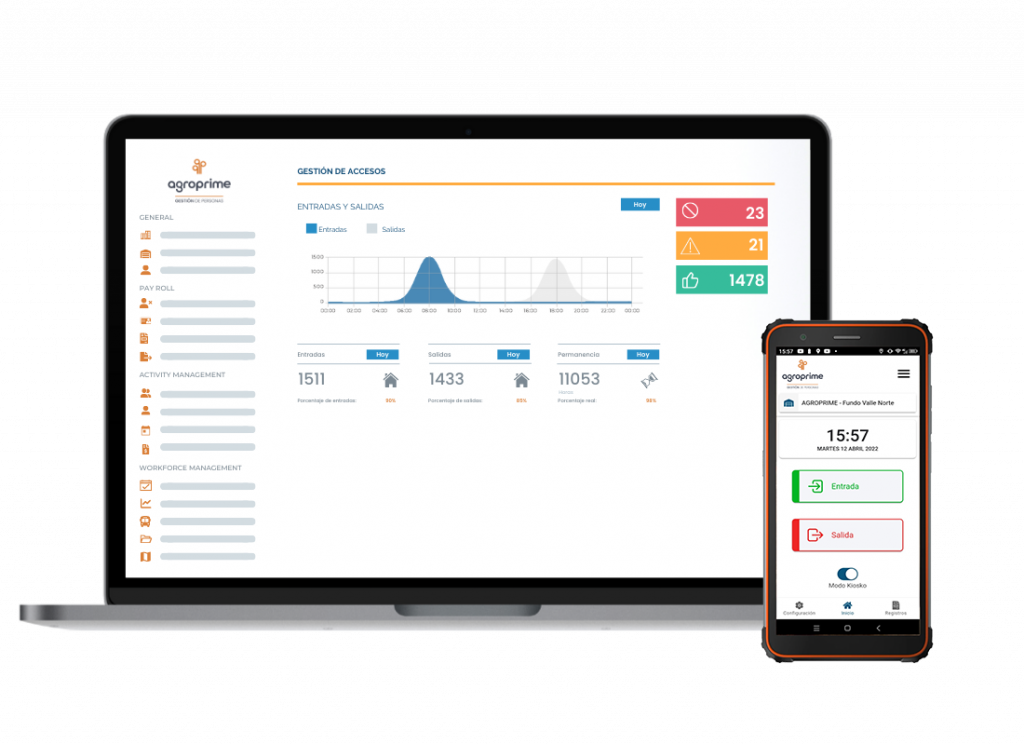 Plan the shifts of your entire staff and monitor the start/end times of each employee directly in the field. Intelligently manage shift and overtime compliance.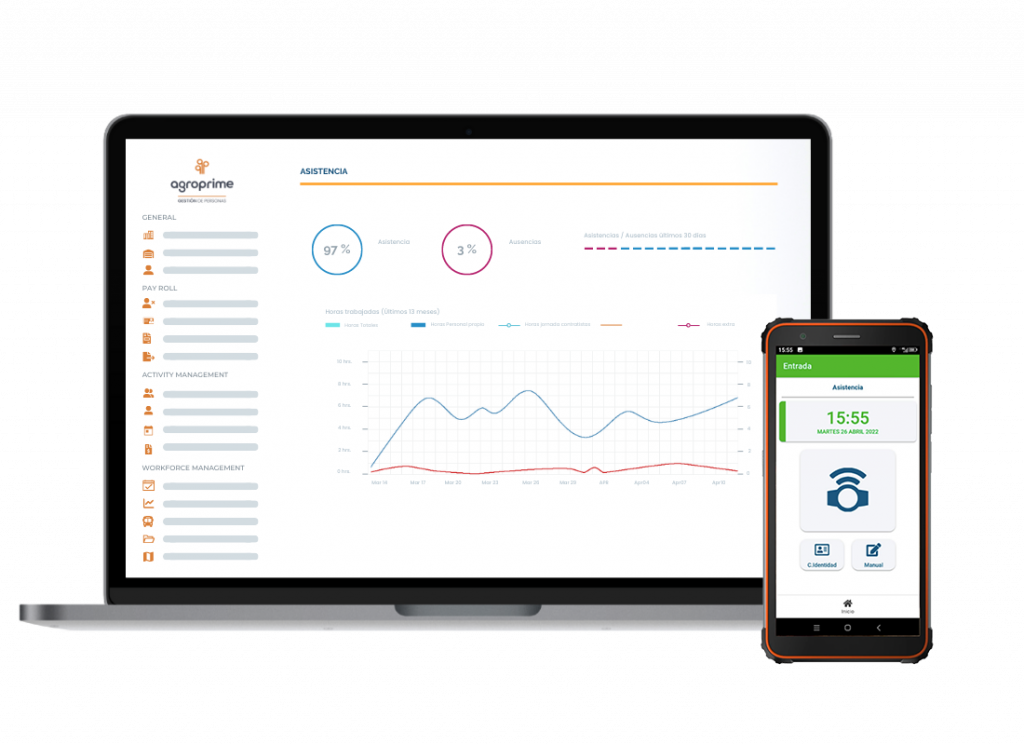 Monitorea la ubicación y recorrido de los trabajadores a través de un mapa de calor.
Con la app móvil los trabajadores marcan en su teléfono la entrada al campo, inicio de jornada, termino de jornada y salida del campo.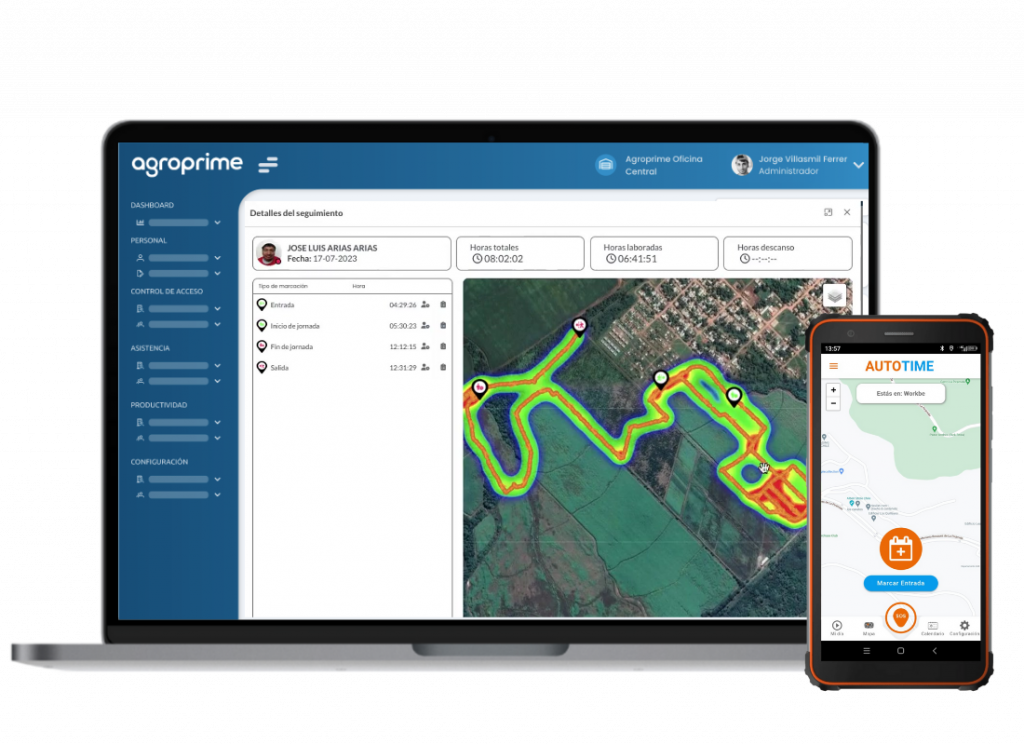 It records the task of thousands of workers, controlling all field or plant activities with mobile applications. Increase the productivity of your workforce with powerful logging, pricing and approval functionalities.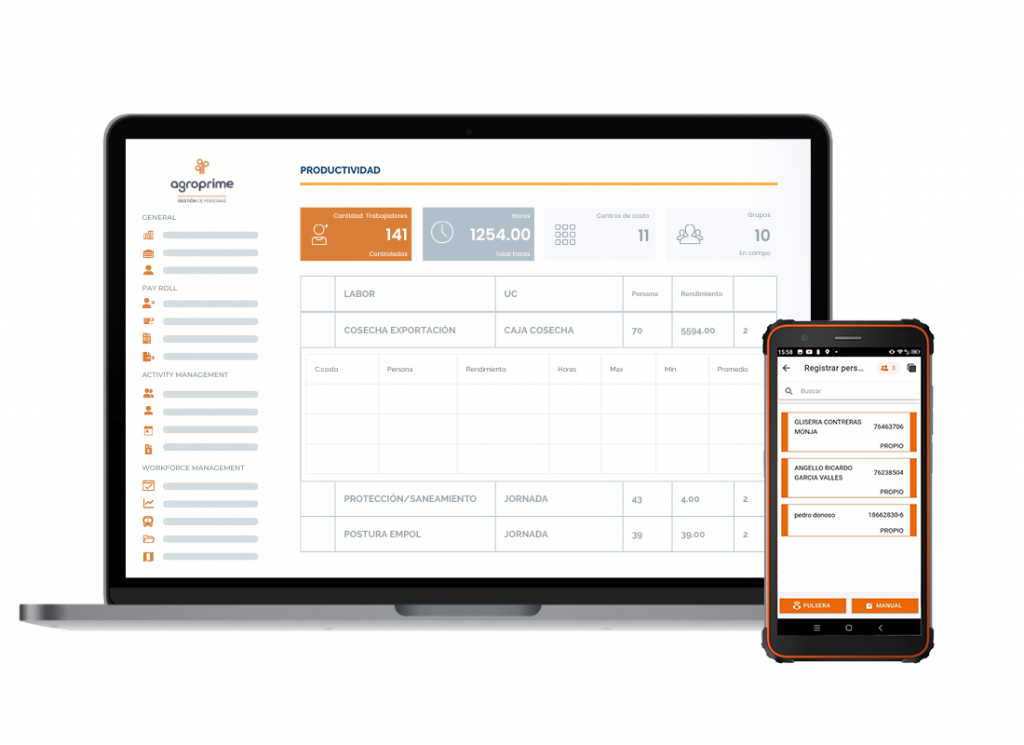 Manage your labor, transportation and other contractors, registering all the work performed by them and valuing their services based on the agreed rates.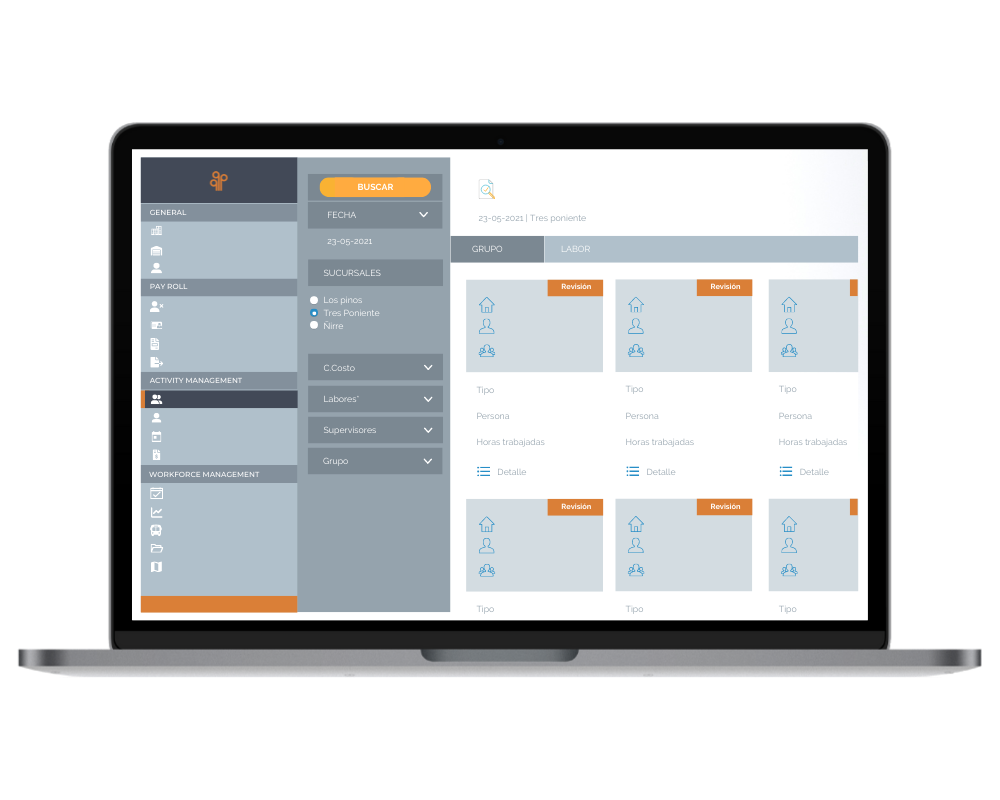 The most complete payroll software focused on daily wages based on activities. Organize the information of all your agricultural personnel and administrative employees, with a powerful compensation calculation engine. Simplifies the issuance of contracts, settlements and terminations.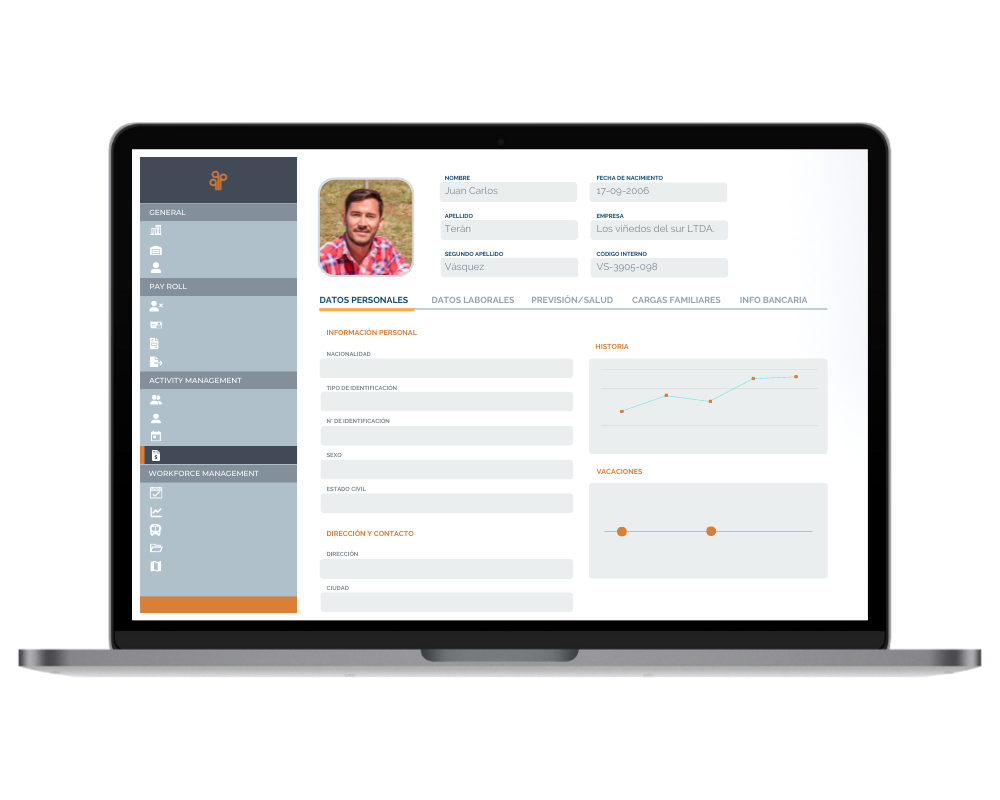 Easily manage a large number of workers in the field.
It uses the most complete agricultural personnel management solution.
Access from your cell phone or computer!
Automates all personnel control processes in the field.
Assign work groups and control your team's activities and productivity.
Tracks performance by employee, group, field and company level.
Agroprime has effectively accompanied us as a technological/computer partner on our path towards digitalization and optimization of agricultural management. Together we have worked on the development of tools that have allowed us to better manage our agricultural operations and optimize administrative processes.
Let's talk and take your field to the next level.
Enter your data and we will contact you to coordinate a DEMO of Agroprime Workforce Management and the main features to manage your farm.